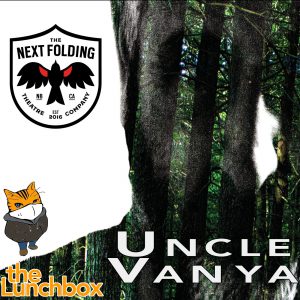 Some themes and experiences are both timeless and timely.
My guests today are Ian Murphy ("Uncle Vanya") and Jilly Hanson ("Sonya"), two of the actors for the upcoming production (and triumphant return!) of Next Folding Theatre Company, a modern adaptation by Conor McPherson of Anton Chekhov's Uncle Vanya.
We chat about how this dysfunctional family story still strikes a chord today, and what to expect from this production.
Uncle Vanya runs from November 4 through 6 at a the Open Space Theatre, with nightly shows at 7pm and a matinée performance at 2pm on Saturday. Reserve your tickets or pick them up at the door.

Podcast: Play in new window | Download
Subscribe: Google Podcasts | RSS