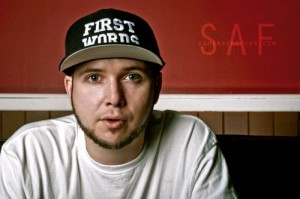 Local Sean One (Bandcamp) drops by the studio today to spend the hour talking about the changes, impact and world of Rap and Hip-Hop with myself and Tim Rayne.
Remember: Ceeb Dread's CD release is tonight, Friday, March 8 at The Capital. Click here to hear the interview with did with Ceeb last week.
Find Sean One on Facebook, Twitter.

Podcast: Play in new window | Download
Subscribe: Google Podcasts | RSS