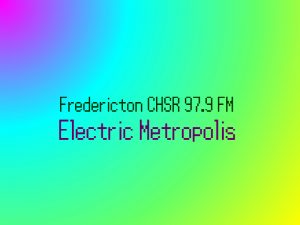 On this tour we have an itinerary full of music you need to hear! Before we even begin, we will have to help Cleanup on Crime Dragon Planet (we're nice neighbors like that) before we embark on adventures that take us through the districts thru the soft sparkling lights of Crystal Tokyo; bewildered by an awesome blast of an Electric Supernova; witness the flight of Neon Sprites; then going Riding Cats like a Boss just in time to hear a Gerudo Legend. The tour will be a little difficult, there will be so much for us to listen carefully for; but, in the end, our journey will have enriched our hearts all the better by the dazzling sounds of The Electric Metropolis!
Tour Itinerary:
First Stop:
"Cleanup on Crime Dragon Planet" by Back on the Team!
Future Funk District:
"Pilotgang 2 (Arrival)" by Aloe Island Posse off the Aloe Island Adventures album
"Say It Again" by Fairy off the Album Slice Of Life OVA
"Crystal Tokyo" by Desired from the album Desired
Chiptune District:
"Tachyon Beam Cannon" by Aquaellex off the Chiptunes = WIN; Volume 6 album
"Electric Supernova" by Rock Candy off the Rock Candy album (A DBOYD x Kommisar chiptune project)
"Chasing Birds" by Hoffy off the album Whiskers Mahone
Synth District:
"Angel Eye" by Nouveau Cliche off the Walk In My Shadow Album
"Neon Sprites" by Dana Jean Phoenix off the album Synth City
"Hyperspace" by Nerex off the Hyperspace EP
VGM District:
"Riding Cats like a Boss" by Jeff Ball off the Tiny Barbarian DX: The Serpent Lord Original Soundtrack
"The Lonely Parapet" by Jake Kaufman off the Shovel Knight – Specter of Torment OST
"Opening Title (James Landino Remix)" by James Landino off the Mischief Makers Remixed Album
Final Stop:
"Gerudo Legend (feat. Julie Elven)" by Rozen, Julie Elven off the album Sins of Hyrule
Got any suggestions for future tours?

Podcast: Play in new window | Download
Subscribe: Android | Google Podcasts | RSS