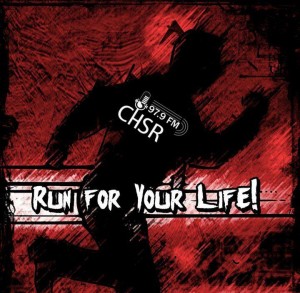 Yet another episode where I continue to purposefully not introduce myself despite it being right here on the show page.  Enjoy a bit of time travel as we spice up the show in all the right places with some absolute favourites, while also revisiting some newer tracks that clearly need more spins.
Also we're coming up on the next anniversary of the show, which is kind of absurd in itself. I've decided regardless of where I go with things, at the very least, I'll provide a bastion from the Christmas music at least for 2021. From then on… well, who can say.
ANYWAY here's a playlist.
Playlilst:
Little Green Bicycle – Grand Electric
Into The Blue – The Joy Formidable
Hypnotic / Gimme Gimme – Dead Sara [Official]
Battles – The JB Conspiracy
Last One Standing – Icon For Hire
Keeper – Reignwolf
Don't Leave Me Here – Bloody Diamonds
Bored of the Lie – the black frame spectacle
Promesse – Cellar Twins
A Little Love – Blood Red Shoes
Epilogue – Clæmus
In Gravity (Don't Throw It Away) – Public Animal
Swept Out – Like A Motorcycle

Podcast: Play in new window | Download
Subscribe: Google Podcasts | RSS