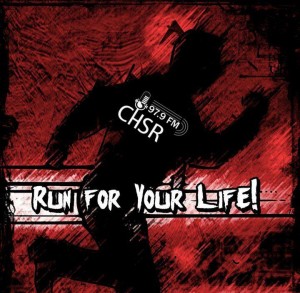 Your carol-free radio is here! December is a great month for RFYL because all of you are probably sick of hearing the same annoying songs over and over again. Don't worry! We only have great tunes for you to listen to today. On this heavy-request episode, we revisit old favourites, new tracks, punk, metal, rock, and everything in between!
Be sure to check out next week's episode, as we get to revisit some of RFYL's "best" earworm tracks. The ones you will never, ever, get out of your head. The reason why I do this show.
If you think you know a song that I've played (or haven't played yet!) that deserves to join the ranks of songs like The Maw Maw Song, Borderline, or even Run For Your Life, let me know!

Podcast: Play in new window | Download
Subscribe: Google Podcasts | RSS