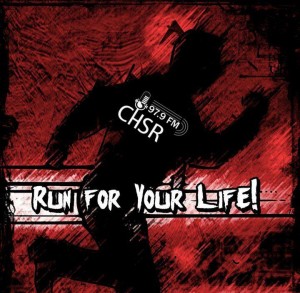 Ever have an off-week to the point of not knowing which is what and when is how? Namely, the same week that you have an adjusted schedule and everything you normally do doesn't quite fit in with your daily routine anymore?
I have no solutions, just weird, boring questions.
Grab a podcast, the music will set you clear. Or, it won't, and it's just something to jam to.
Playlist:
Only Once – The Joy Formidable (Into The Blue)
Morbid Fascination – Blood Red Shoes (Ghosts On Tape)
Pressure – Cory Hotline (Self-Titled)
As A Friend – Woodhawk – Can (Violent Nature)
Magnetar – Half Gramme of Soma (Slip Through the Cracks)
Space Blanket – Puta Volcano (An Club / Onassis Stages A-Live Sessions)
The Woods – Reignwolf (Single)
Anxious Children – We Hunt Buffalo (Head Smashed In)
Libre Ex-Mortis – Rockin' Engine (Altered By Evil)
Decline – Claemus (single)
Ego Death (ft Steve Vai) – Polyphia (Single)
Ghost (ft Powerglove) – GUNSHIP (Unicorn)

Podcast: Play in new window | Download
Subscribe: Google Podcasts | RSS