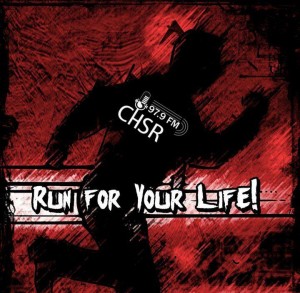 We've made yet another episode just for YOU. Not the "You" as a whole but the "You" that exists entirely as a concept outside of a mass-induced body that can be interpreted as anything but the decision-maker that overwhelmingly chooses which thoughts are valid and which are not.
MY valid thought for the day is that this episode is, in fact, a Holiday episode. Why? Well, you have your own thoughts. You decide!
Yes, in this Choose-Your-Own-Pre-Determined-Adventure episode, we explore a single alleyway with all doors closed, an exit at the end of the hour and actually no choices what so ever.
Though I guess you can decide to listen? So mysterious. MERRY HOLIDAY
Playlist:
The Wretched And The Damned – Rockin' Engine
Rattle My Brain – Powder for Pigeons
Ithaca – BLACK FATE
Sunrise / Chase The Sun – Kitchen Witch
Warped – Motion Device
The Long Road To Zurich – The JB Conspiracy
Return To Me / The Wind That Shapes The Land – Unleash The Archers
The Ones Below – Osyron
Colours – Deaf Radio

Podcast: Play in new window | Download
Subscribe: Google Podcasts | RSS