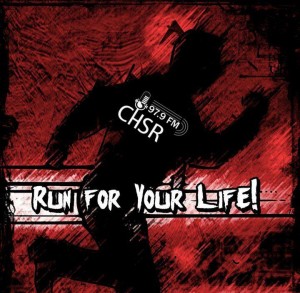 Something something tropical storm, something something attach your floaties.
There, with the obligatory weather commentary out of the way, I do want to mention we've got a lot of cool stuff in this week's episode – and while I say something along those lines almost every episode – there's more new entries as well as old favourites that should really help tie things together.
Also, thank you to the new entries / submissions that have been sent in! I've been pouring through them and I'm updating my playlists as we go. It's happening, trust me.
If you want to send anything out to the show, of course, fire it off to RunForYourLifeCHSR[at]gmail[dot]com ! (or comment on this post I guess, you can do that thing too)
Playlist:
Head/Toes – The JB Conspiracy
Shine – Blue Hour Ghosts
The Lion & The Keeper – Motion Device
Retrograde – Sin Soto
Next To The Sun / Divine Fury – Silver Talon
The Light – The Wring
Never Say Goodbye – Nightingale – Music & Videos
Empire of Dust – Osyron
Through Stars – Unleash The Archers
Angler Must Die – We Hunt Buffalo

Podcast: Play in new window | Download
Subscribe: Google Podcasts | RSS