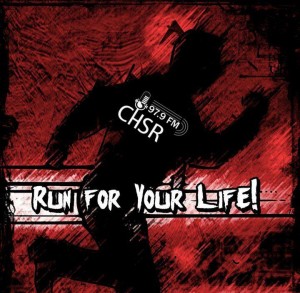 It feels like a staple at this point, but HELLO and welcome to a brand new episode of Run For Your Life. On today's episode, we feature a fun method of me setting up my playlist through a few different randomizers. It's fun. It's exciting. It's still as awesome as ever – is it little more than just a very robust playlist with shuffle on? Yes, just barely!
Anyway, we have some new stuff, some "old classics" (?), and otherwise just some amazing things to spin for you to give you some shelter from the onslaught of the radio waves. Don't worry, we don't even parody carols here.
Enjoy the tunes. Or don't.
Playlist:
Fossils – Deaf Radio
Black & Red – Reignwolf
Butcher – The Standstills
Wild Fires – The JB Conspiracy
Punk Two – Like A Motorcycle
Seven Seas – Kilmore
Stranger – Black Mastiff
In The Storm – Thera
Circles – Powder for Pigeons
No Masters, No Gods – Infrared
Make Me Sick – Worst Part
Return To Me / Legacy – Unleash The Archers
Atom Shell – That Handsome Devil

Podcast: Play in new window | Download
Subscribe: Google Podcasts | RSS