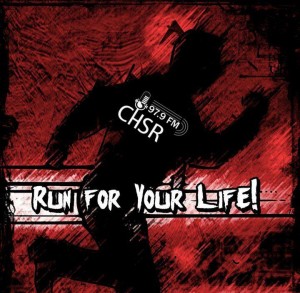 If you needed shelter, a place to hide out, or just music to really help motivate the amount of insanity that is based around this consumer-based holiday … wait, I'm going to tangent that. Almost every holiday is consumer-based.
Where was I going with that? Music. I have music and I'm going to play music. You might as well get the podcast if you didn't listen live because.. well, it's free. Free on Black Friday. Which means you have to slide under the shudders and trample people for it. Except supplies aren't limited.
I'm bad at this marketing thing.
Playlist:
Days Will Remain – Ian Blurton's Future Now
The Wheel – Cory Hotline
We Were Born To Kill Each Other – Die So Fluid
The Frontal Lobe – Kitchen Witch
Broken Angel – Rockin' Engine
The Ocean Floor – Motion Device
Weightless Light – Woodhawk
Nemesis / Queen of Shadows – BLACK FATE
Soulbound – Unleash The Archers
Fly For Your Life – Gunship

Podcast: Play in new window | Download
Subscribe: Google Podcasts | RSS