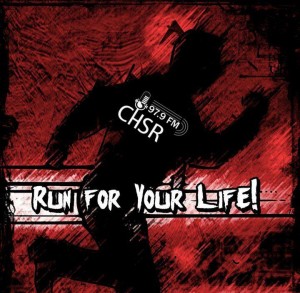 On this week's episode, we make our declarations, no, our INTENTIONS clear in this, the beginning of the end times that make the holiday season. Yes, those neighbours of yours who leave their lights up year round can now be smug. Yes, that giant inflatable Santa is absolutely necessary to block the sidewalk, and YES, I am never talking about any of this again.
So enjoy some new tunes or whatever, do it, you won't.
Also if you want to make requests on a show that absolutely will not play any Christmas music to provide one hour of solitude for those who have suffered retail enough to absolutely hate it, you have found the right place. I MIGHT even play those requests.
Maybe.
Playlist:
Pressure – Cory Hotline
Escape – KONGOS
Give Me All You've Got – Secondhand Habit
While The Flies – The Joy Formidable
Phosphene / Tidal – Tsunami Bomb
A Tangle – Black Mastiff
Weightless Light – Woodhawk
Giving In To Fun – Chron Goblin
Crooked Halo – Stitched Up Heart
Run With The Giants – Sumo Cyco
The Warden – Blame Zeus
Serpent of Time – Parasol Caravan

Podcast: Play in new window | Download
Subscribe: Google Podcasts | RSS