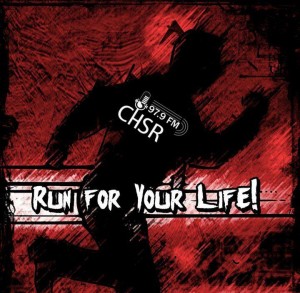 Okay, so who's been counting the amount of times "Monster Mash" has played on the radio this month? Also, who has Christmas decorations up already?
Ugh.
Anyway, we have a bunch of great stuff to celebrate today. The first is that both We Hunt Buffalo AND Striker released albums today, so go get those. We Hunt Buffalo has "Head Smashed In", available on the Bandcamps, and Striker has "Pay To Win", available on Amazon and major music retailers everywhere. These albums are awesome and you believe me because why the hell else would you be reading some jerk's music blog?
Secondly, there are STILL MORE RELEASES coming out this year that I'm waiting on, because 2018 has proven to be fantastic for music.
And third, WHY IS OCTOBER ALREADY OVER. Somebody stop time from passing because I'm sick of it.
Playlist:
Julian – Starbenders
Every Breath – 1989
Our Song – Diemonds
Red-Light Revolver – The Red Coats
On The Run / Pay To Win – Striker (CAN)
Behind Closed Doors – SoulHealer
Blackstar – Parasol Caravan
Don't Contradict The Facts – Side Effects
My Precious War – the black frame spectacle
Heavy Low – We Hunt Buffalo
Dead Skies – A Primitive Evolution
Pet Sematary – Hellcat and the Prowl

Podcast: Play in new window | Download
Subscribe: Google Podcasts | RSS