Thursday July 25th saw the first night of the Shifty Bits Circus II performances with what I might consider to be one of the best ideas I've heard in a very long time. Local bands covering local bands.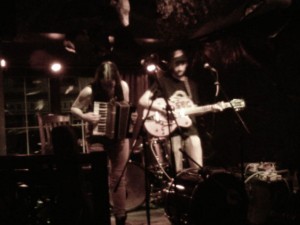 Jordan Doucet kicked off the night covering the songs of David R. Elliot which unfortunately I didn't make it down to The Capital in time for. But up next was Josh Bravener covering the songs of Brydon Crain and his set was completely brilliant. He had female accompaniment that complimented his voice perfectly, and it was nice to see an electric guitar in Josh's hands. He may be young, but he's still one of the most talented musicians our city has.
The Waking Night covered the songs of Jordan Doucet, and the really cool thing about this was the fact that a 4-piece rock band were taking on the songs of a solo acoustic artist. It brought a whole new perspective to Doucet's music.
Motherhood covered The Belle Comedians. At first this might seem like an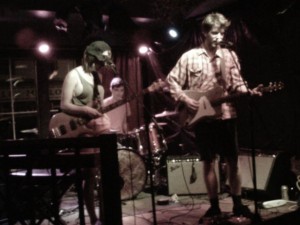 odd pairing because the bands are so dissimilar, but Brydon Crain's voice is just as powerful, if not more, than The Belle's Ben Ross. But Penelope Stevens won't be overshadowed. Accustomed to hearing her sing back-up vocals on Motherhood tracks I was taken aback when she opened the set with "Break + Enter". And the intensity of Brydon was definitely on display for everyone, playing guitar from the floor, getting caught in decorations, losing his mic, but carried on like a rock n' roll genius.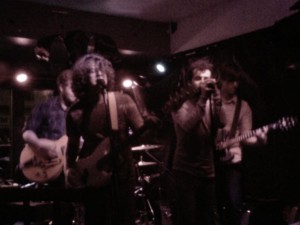 Adam Guidry brought back Hungry Hearts thanks to some special guests and had the whole crowd going. Eventually Josh Bravener hopped up on stage for the song "East Coast" and a mini-mosh broke out infront of the stage, in a friendly Fredericton manner of course.
The last set of the night was a band reuniting with members coming from all the way from Vancouver, Duke Haiku.
Before it was time to wrap up the night it was time for a Shifty Bits Lottery,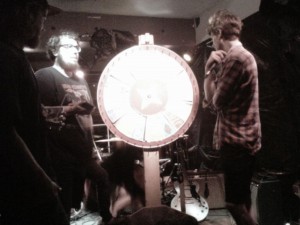 where both musicians and audience members had the chance to spin the wheel and win a prize. Price Is Right music blared in the background as the wheel was spun on the stage with even CHSR's own Stereo Mike getting up there and winning a longboard from Circus sponsors Pabst Blue Ribbon.
Long story short, Thursday was an incredible night of music in Fredericton. I don't know how an evening like this can be topped but I guess we'll see tonight when the second night of the Shifty Bits Circus II takes over entire The Capital Complex.