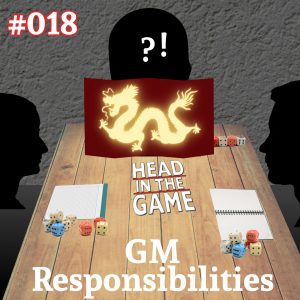 What exactly does a GM need to do? Arguably, the player characters are the protagonists who are venturing forth to adventure but the GM?
They "just" do everything else.
We're going to break that down into some key responsibilities, and give an introduction to the much longer talk about what a GM does by what of talking about what they bring to the table.
Hosts: Mark, Chris, Anita, Pat

Podcast: Play in new window | Download
Subscribe: Google Podcasts | RSS | More