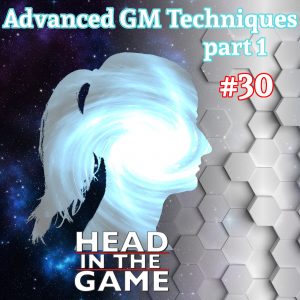 Suppose you've been run a few games by now. Things have gone well, the players seem to be happy, but you find yourself starting to run things a bit of the same way each time.
Well, maybe it's time to level up as a GM!
Here are some tricks, tips, techniques and approaches to change up how you run a game.
Hosts: Mark, Chris, Pat

Podcast: Play in new window | Download
Subscribe: Google Podcasts | RSS | More