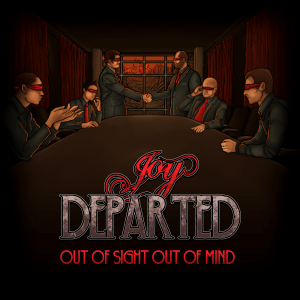 Episode 12!
Halifax's Joy Departed joined me to talk about their album Out Of Sight, Out Of Mind, Nicki Minaj's butt and about the unpleasant process of getting hit by a bus.
Listen to their album here: https://joydeparted.bandcamp.com/
Also included in this episode is and interview I did with Jon Landry from The Stanfields back in April at the ECMAs!
Listen to their music here: https://thestanfields1.bandcamp.com/music
Tune in this coming Monday from 10-11:30pm for another brand new episode with special guest Dan Rogers and Eric Godin from Fredericton's own Hero's Last Rite!

Podcast: Play in new window | Download
Subscribe: Google Podcasts | RSS | More