Hello there everyone.
Welcome to Episode 30 of Testing For Echo on CHSR 97.9 in Fredericton and around the world. I'm your host Tim Scammell.
This episode is very special.
There are several great Canadian tracks which is good, but there are THREE local NEW BRUNSWICK acts!
Mike Bern is an Indigenous singer and songwriter from Tobique First Nation, New Brunswick which is a short drive north from here.
I discovered Mike recently when a local station played his song No Words For Goodbye immediately following a very emotional interview with me. The interview was about a Wind Phone installation that I had spearheaded in the Village of New Maryland to help people who are grieving or suffering a loss. I won't get into it here but I encourage you to look it up. It was so emotional and Mike's song was perfect.
I immediately contacted him and asked if I could play the tune on the show and he was very appreciative. It is my absolute pleasure.
The second local play are those rocking crazy guys Not Now. Sadly, my son Braydon has left the band to be with his love in another province but is still very good friends with the lads. He did play drums on this track though. I will always play their music on my show no matter who the drummer is. They are a great bunch of guys and mean a lot to my family.
The third is our good friend Marcello Ciurleo who lives just down the highway a short way.
It's a pretty touching show really, mixed in with rocking it out.
You'll love it.
Just press that little arrow down the left of the page to listen/download the podcast. 
Take good care,
Tim
"The World of Music, One Song at a Time"
Episode Song List
Marillion – He Knows You Know
Envy of None – Old Strings
Annie Lennox – Honestly
Page and Plant – Gallows Pole
RUSH – Hemispheres Prelude Live
SAGA – Marathon
Roxy Music – Editions of You – Live
The Constantines – Trans Canada
King Crimson – Neal and Jack and Me
Mike Bern – No Words For Goodbye
Not Now – Nerves
Marcello Ciurleo – Walk in the Sun
Gentle Giant – Think of Me With Kindness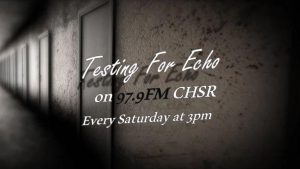 Podcast: Play in new window | Download
Subscribe: Google Podcasts | RSS | More