Hi again everyone. Thanks for being here.
Welcome to Episode 33 of Testing For Echo on CHSR 97.9 in Fredericton and around the world. I'm your host Tim Scammell.
You may have heard me calling several of the artists on the show "friends" and wondered what's up with that? Why I am doing so much with friends and family?
I'll tell you something. Several of these folks that I play on here are local folks that I may not have known before now. Until I heard them somewhere and contacted them because I love what they do.
Take Jason Anderson for example. He's on this episode. You'll love him. I first met him when I was emceeing and introduced him at Harvest last year. We stayed in touch on social media and I've seen him play 2 more times since then.
The other day my sons Tyler and Braydon came with me to see him play and LOVED the show. And now we are all friends. More friends and more fans.
A couple of people had reached out to me and asked if I would play them on the show. I listened and enjoyed what they do and here they are.
You see, I know all too well how hard it is for artists to get exposure and try and make a living doing something they love. "Regular" radio stations are clearly given a play list of what to play by a computer likely halfway across the continent in a big office. These play lists do not include our local guys who are out busting their humps to blow the roof off their shows.
So, I'll be happy to play your stuff. If you've got enough courage to put yourself out there for the world to hear then I think you deserve a little help. No Charge.
I can't do much from here but maybe every little bit helps. Maybe.
And I feel that I have become friends with several new people. Let's just call that a Perk of the job.
Take good care,
Tim
"The World of Music, One Song at a Time"
Episode Song List
Haken – Lapse
Jason Anderson – Thinkin' About
SAGA – Never Alone
Bruce Hornsby – Tag
Envy of None – Spy House
MELO – Let Love In
YES – Time and a Word
RUSH – The Enemy Within
Genesis – Where the Sour Turns to Sweet
Triumph – Killing Time
Kansas – Carry On Wayward Son – LIVE
Steve Hackett – Time to Get Out
Marcello Ciurleo – Live For Today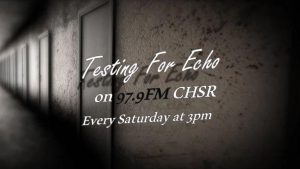 Podcast: Play in new window | Download
Subscribe: Google Podcasts | RSS | More