10. "The Offering: Part 1" – Hitman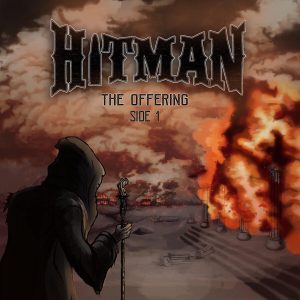 Kicking off this list is Hitman out of Halifax, NS with their 4-track ripper "The Offering Part 1". Mixing a crunchy blend of stoner and thrash metal, each track is a gut punch of huge instrumentation and catchy hooks you can raise your glass to. Vocalist Jordan Rose brings a hard rock bravado with a sharp edge that will make you grit your teeth and bang your head. All of this combines for a hard-hitting, physical experience front to back.
9. "Earth" – Wangled Teb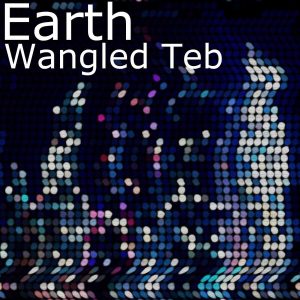 Wangled Teb's Earth EP is the second in a four-part series of releases themed around the four elements. Through its six tracks they balance sporadic breakcore with dreamy, soothing instrumentals for a full palette experience. You will become completely engulfed in the dimension the music provides for you. It's not hard to see why this release garnered both Electronic Album of the Year at this years Music NB awards and charted as high as #3 on the national electronic music charts on earshot.com.
8. "Ad Nauseam" – Rootabagga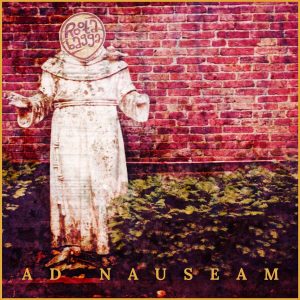 The creative mind of Nick Piovesan has well established chops in both the world of heavy metal as the frontman of his bands Behold The Conqueror and Susan Explodes and the world of acting with his lead role in the 2018 film "Creepy Crawling". Piovesan entered a new realm this year with a handful of small releases from his new project Rootabagga, a twisted blend of dark, experimental pop and electronic music. His best offering of the year was the 3-track release "Ad Nauseam", a demented, theatrical trio of tunes that is best described as acid washed, funky circus music. It provides a brief trip into the hyper-active sector of your imagination and leaves you with a light-hearted aftertaste.
7. "Harmony" – Colin Fowlie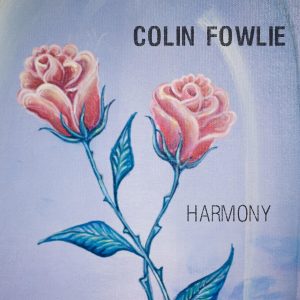 Fredericton's Colin Fowlie has spent multiple months at the top of our charts here at CHSR and the top 5 of the national folk charts on earshot.com. "Harmony" is a soulful offering of heartfelt, acoustic blues-rock that tells a personal, relatable story with each track. Whether you feel like you're being used or simply overwhelmed, Fowlie's empowering voice provides you with a pat on the back and a helping hand to show you to the light.
6. "Dogs Always Bite Harder Than Their Master" – Benighted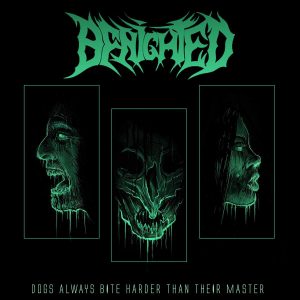 While this release is 10 tracks in length, only four are new releases with the rest being live recordings. This quintet from Saint-Étienne, France throws their listeners in the fire once again with another abrasive display of blackened death metal. The new tracks on this album form a towering, evil prescience with venom-spitting vocals and a constant fury of guitars that shred everything in their path. All four compositions are ruthless, bone-chilling and, to acknowledge its title, fulfill the role in the master-dog relationship.
5. "Beautiful Ruin" – Converge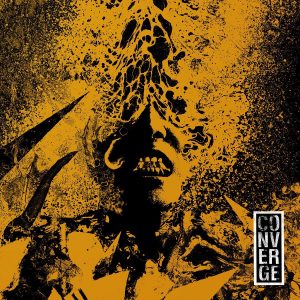 While I wasn't the biggest fan of Converge's 2017 album "The Dusk In Us", a record where the band took a lot of risks with their sound that came up a bit short in my opinion. However, this EP of leftovers is a more accurate reflection of the bands sound that I quite enjoyed. The songs are quick and to the point with only one track exceeding the two-minute mark. It is another solid collection of meaty, frantic attacks of the band's hardcore brilliance with Jacob Bannon's vocals frothing and Kurt Ballou packing what few musical minds can in both the guitars and production in under a 10-minute span.
4. "Private Room" – Counterparts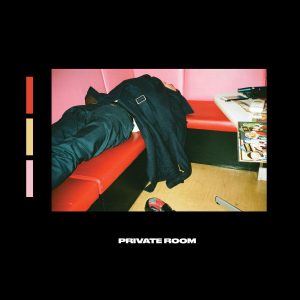 Throughout their career, hardcore kings Counterparts have been consistent in putting out solid track lists and covering their bases over the span of an album. However, they have never attempted the same in the shortened format of an EP until now. Private Room is a trio of previously unreleased tunes that have been sitting on the bands backburner after missing the cut for their previous two studio albums. The group meets the task of checking all the boxes expected of an album in under seven minutes as these wayside tracks combine to give the listener a dynamic experience. The guitars are chock full of grit with a nostalgic nod to their classic, infectious sound. Vocalist Brendan Murphy continues to maintain the passion in his delivery that he has showcased since the band's early days, showing no signs of a lack of angsty anthems anytime soon.
3. "Self-titled" – Cusser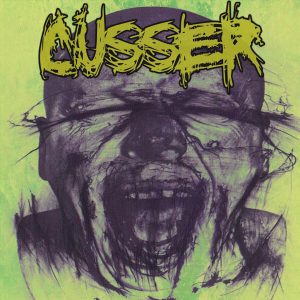 There is something about a two-piece band dynamic that just creates gold in the heavier genres of music. Mark Estabrooks and Hard Charger's Tom Blizzard join forces to form Cusser, a project of crusty, downbeat punk and grind played at a breakneck pace. Their latest self-titled release brings a raw, unfiltered drum sound and hard-nosed guitars all wrapped together with slimy, spit-in-your-face vocals. All six songs will crumble the world around you and run you over with their blasting energy.
2. "Sunhead" – Plini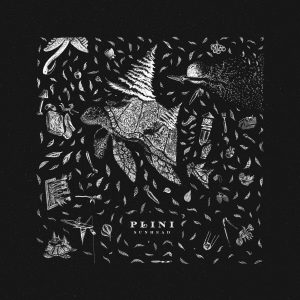 Sydney, Australia's Plini takes our number two slot with their 4-track prog masterclass "Sunhead". This EP has symphonic qualities through the roof with its theatrical nature and inspiring guitar tones. The leads on these songs are playful and heavenly, providing the perfect accents on its strong, uplifting rhythms. This is not another progressive-metalcore instrumental that uses its vocal-less freedom to show off. Instead, Plini layers a bunch of intricate rhythms on each composition that work together that create a bombastic sound. All in all, this record is an effortless display of talent and intuitive arrangement across the board.
1. "The Book Of Suffering: Tome 2" – Cryptopsy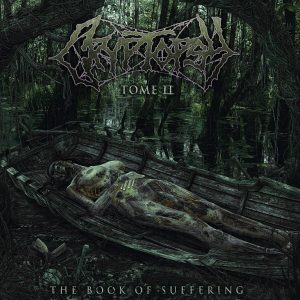 Montreal's Cryptopsy takes the top spot with the second installment in their "Book Of Suffering" series which started in 2015. The band continues to keep their technical prowess sharp with another plethora of mind-bending, stone-fisted riffs that suck you into another wormhole of their relentless death-metal brand. Drummer Flo Mounier leans into his drum parts which have no shortage of blast-beats and fills that register on the Richter scale. Vocalist Matt McGachy adds an extra 10 pounds to these already seismic compositions, barking his gutturals directly down your throat, fully submerging the listener in the record's overwhelming strength.