50. "Some Rap Songs" – Earl Sweatshirt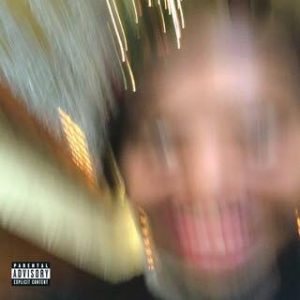 Kicking of my albums of the year list is Earl Sweatshirt with "Some Rap Songs", but this collection of tracks is anything but. While short in length, each track transports you into a sensual head space with pinging samples of guitar, bass, piano and so much more. Earl's approach is impressionable while being totally relaxed with its casual flow. The beats lumber along at this off-kilter tempo that allow his slow delivery to work while these soulful, almost gospel, vocal samples back up most of the songs. The transitions between each song are abrupt left turns that give the illusion that they are introduced by the turning of an old radio dial. This album has an overall vintage aesthetic that soaks into the cracks instead of providing a cheap face to the project.
49. "Split" – Hard Charger / Sights Of War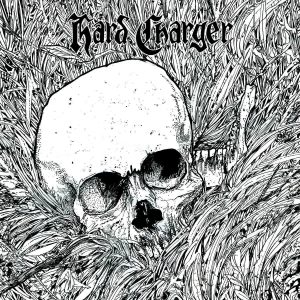 Fredericton's Hard Charger returns with another rambunctious blast of high voltage punk tunes on their new split with Sherbrooke, Quebec's Sights Of War. Their side is cascaded with electrifying solos, furious guitars and grimy, distorted bass. Meanwhile, drummer Tom Blizzard and bassist Shawn Smith continue to double down on the bands raw, filthy sound with their black tar vocals.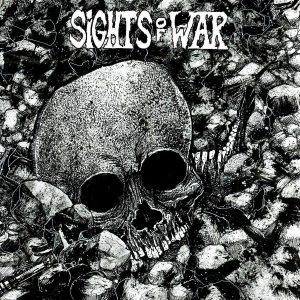 Sights Of War bring the low-end hammer on their side of the album with J-F Ouimet's vocals sounding distant and demonic. Each song is a tasteful, balanced brew of doom and black metal with a crust punk skeleton. You will have to get out in the sun to replenish your Vitamin D after experiencing these tunes.
48. "Wolf Crown" – Death Valley Driver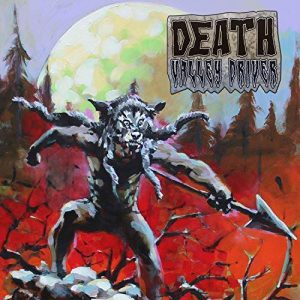 PEI's Death Valley Driver puts their groove boots on once again to bowl over your ear drums with their latest release "Wolf Crown". Well established in their groovy, stoner metal sound, the group switches it up on this one with some different approaches in their arrangements and more variety in their song writing than any other release they have put together. This album has the best drum sound we have heard from the band, with a great balance of dynamics and a snappy, high tensioned snare sound, most noticeable on tracks like "Below Hell" and during the slamming outro of "Wolf Crown". All these elements are accented by the booming vocals of frontman Dan Hodgson for the deepest impression yet from these east coast metal veterans.
47. "Self-titled" – Nicotine Heartthrob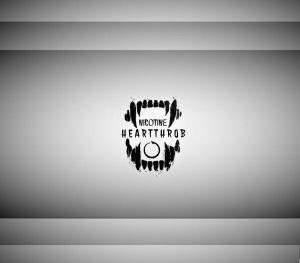 This new group from Moncton, NB snuck on to this list with their self-titled debut. Packed with crunchy, buzzing riffs and elements of grunge, garage and alt-rock with a punk rock demeanor. The vocals on this record from Sam Wareham have an incredible range of feel from raspy angst, to desperate and heart wrenched, to outright rage. This band will kick you in the teeth with their music if you don't keep up, the best example being on the final track "Feed Me", which starts out by lulling you in with droning, borderline psychedelic tones before upping the ante with a heavy reverberating outro. This is an east coast band to watch out for in 2019.
46. "Illusive Golden Age" – Augury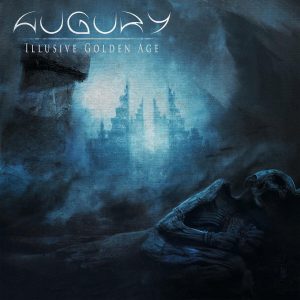 Montreal's Augury returned with their first album in almost 10 years in 2018. One of the most highly touted bands of Quebec's thriving death metal scene came through with a solid release on their fourth record. There is a dark, prophetic aura that looms through this album thanks to its ghastly vocals, thunderous rhythm section and epic guitar work. This album is strongest when ingested in its entirety as the listener is fully consumed by the primal bite and countering prog elements of the composition. This is not to say there aren't any stand out tracks; anyone who listens will surely be taken aback by the grand chorus' on Carrion Tide or the sheer brutality of Mater Dolorosa.
45. "Firepower" – Judas Priest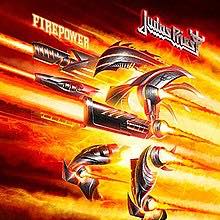 Judas Priest might have put out the album of the decade among their active peers from their heyday. "Firepower" is everything you could want as a Priest fan, from the classic sounding riffs and Rob Halford's voice sounding as powerful as ever, this record is nostalgic to the bands prime without sounding tired and played out. Any track on this album could be the backing track to any "blaze of glory" scene in cinema history and stands up to any of the bands most treasured albums.
44. "Feast" – Alterbeast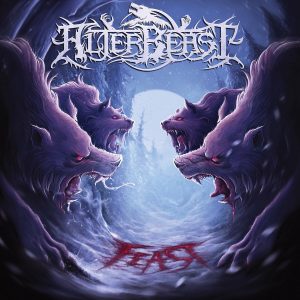 Next up is Alterbeast, who brought relentless speed on their sophomore album "Feast". This group out of Sacramento, California slings wave after wave of high-octane shredding and dizzying drumming and leads at an exhausting pace over these 38 minutes. The overdubs on this record sound like the screams of multiple mutated monsters on a devious warpath. A relentless, vicious and unforgiving assault on the listeners ear, this album is a force to be reckoned with.
43. "Revenant" – Inferi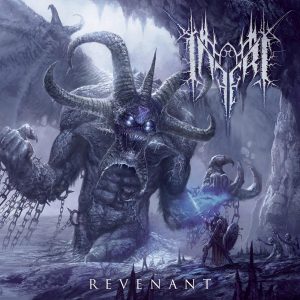 Inferi's "Revenant" has a tight, orchestral sound and brilliant musicianship. The vocals are expertly phrased with haunting highs and guttural lows as vocalist Steve Boiser flexes his range throughout the record. The splashes of classical samples and the large peaks and valleys of these songs take you on a journey through the clouds and dirt of the universe. When listening you will be impressed at the chops of each member of the band, the complexity of the album and how it is such while still being digestible.
42. "The Spark That Moves" – Cancer Bats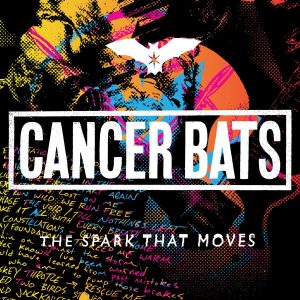 Toronto's Cancer Bats spent a good majority of 2018 on the road, both as themselves and their tribute to Black Sabbath, aptly titled "Bat Sabbath". Behind the scenes, the band was secretly putting together a new album in Winnipeg in jam spaces that has been used by Canadian legends such as Propaghandi. On April 20th, a date that surely wasn't picked for any specific reason, the band dropped "The Spark That Moves", an album that reaffirmed, both in its material and marketing, that their number one priority is their fans. The quartet stated that this record is intended to have a looser, party-esque atmosphere while still bringing as much heat as their previous material. They accomplish the former with anthems like, Brightest Days, Space And Time and We Run Free and the former with raging tunes like Gatekeeper, Rattlesnake and Winterpeg. The band is as animated and energetic as ever and continues their streak of writing some of the most memorable tunes in Canadian hardcore.
41. "Vol. lll Halfway Happy" – VCTMS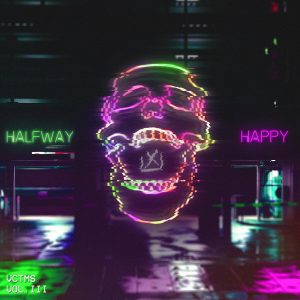 This album was an interesting discovery for me in 2018. It combines the excitement and DJ elements of nu-metal, the energy of a slam band, the low-end of deathcore and the vocals and metallic elements of a djent band. It then puts them all in a mystery box and hits shuffle, so every turn comes out of left field. The experience of this album is as fun as it is chaotic and as brutish as it is creative. This is one of the only albums that simultaneously exists within the paradox of being both extreme and catchy, and that is what make it great.