Every Spring the ground comes free, new shows are planted in the ground to grow and the shows which are leaving are bid farewell.
This week starts those changes with three new shows being added, and a few other shuffles.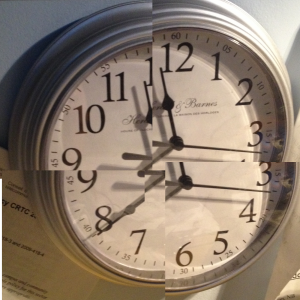 Small correction: Strictly Hip Hop is moving to 10pm, not 11pm. Sorry!
Thursday:
Bravery, Repetition & Noise moves to 8pm (right after Bingo!).
Brand new punk show (so new, the paint on it's real title isn't dry!) starts up at 9pm. Show will begin next week, April 30.
Strictly Hip-Hop moves to 11pm. Nope! Coming to 10pm!
Something To Do With Bats has come to an end for the season. However, its host is transferring over to the punk show!
Friday:
Syndicated program Broadcasting Canada has come to the end of its run. We hope you enjoyed the discussions about public radio, and we'll look for more like that in the summer.
Radio Ecoshock moves to 11am.
Brand new music show De-Railed starts up this Friday at 2pm.
Trystereo will now repeat at 3pm for this week, but it will be leaving us for the summer soon.
Saturday:
Brand new two-hour music show Psychodelic Saturday starts up this week at 2pm.
A repeat of Pardon My French will follow at 4pm.
Frañol moves to Sunday night.
Sunday:
We'll be seeing a number of shows come to a hiatus (and possibly a halt!) this summer, so now is a great time to bring your ideas to CHSR and create your own show! Drop by the station during weekday business hour to talk to us, or email ProgramDirector [at] chsrfm [dot] ca with your ideas!