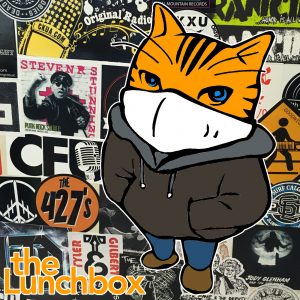 On the show:
It was Broadcast Traffic Professionals Day, which is not about people who talk about pile-ups on the Transcanada, but rather about the people who help ads to flow through a radio or television station. Maybe less sexy, because it's unlikely they are going to use a helicopter, but just as important!
I didn't know anything about Dynamic Harmlessness Day, but as I understand the idea, it is to recognize the harms we each individually cause in the universe, and figure out how we can systematically lower each of them. It was started by a vegan, so you can imagine their first suggestion.
Around the world, there are things happening that are important for people to know about, and it's journalists who walk on the edge of that, often putting themselves in harm's way. They are sometimes even targets of violence or other crimes. That is something we should not tolerate, and the International Day to End Impunity for Crimes Against Journalists is recognized by the United Nations to support this idea.
On November 2 of 1783, new settlers in the St. Anne's Point area (now Fredericton) experienced their first snowfall and freezing temperatures. They camped in small tents without floors and had no provisions for the upcoming winter.
Feature presentation:
Because of the historical nature of the day, I decided to bring forth two of my chats with local historians. I spoke to Stephanie Pettigrew on her research into Witchcraft in NB, and Leah Grandy about her work in Uncovering Loyalist Stories.
And because I wanted some music to lift things up, I turned to the unstoppable voice of Ben Caplan for Down to the River.
News update:
New Brunswick Public Health reported one new case of COVID-19 yesterday afternoon.

The Department of Education signed an agreement with the Atlantic Canada Aerospace and Defence Association for the 2020-21 school year.

A national civil liberties group has filed legal notice in a suit against New Brunswick and its lack of access to abortions.

RCMP say a 40-year-old Pigeon Hill man is facing a number of charges after an incident in the community on Wednesday.

A new survey shows universities in Atlantic Canada have seen declines in enrolment due to uncertainty around the COVID-19 pandemic.

The stone cenotaph in Barker's Point on Fredericton's northside was refurbished this year thanks to Veterans Affairs Canada.

And the province says municipal transit services will receive almost $1.6 million in funding for relief related to COVID-19.

Podcast: Play in new window | Download
Subscribe: Google Podcasts | RSS