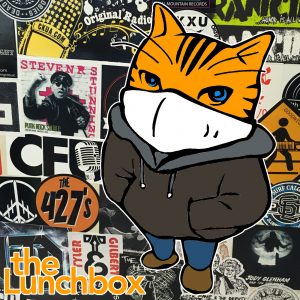 On the show:
The whole world held its breath, but it was time to let it out and move on with life. It was Stress Awareness Day and Use Your Common Sense Day.
I went back in time to talk to Made Them Lions (2015) and The Bad Friends (2016), and we heard a little music from Made Them Lions.
News update:
New Brunswick Public Health reported no new cases of COVID-19 yesterday afternoon.

The crown completed the cross-examination of Matthew Vincent Raymond yesterday.

The Vitalite Health Network has appointed an interim president and CEO.

A 26-year-old man from Cocagne has been arrested following a standoff with police.

Applications for funding from the province's Environmental Trust Fund are now open until the end of the month.

Prime Minister Justin Trudeau says he is among the many Canadians keeping an eye on the results of last night's U-S election.

And Quebec Premier Francois Legault says his government will announce new mental health investments.

Podcast: Play in new window | Download
Subscribe: Google Podcasts | RSS