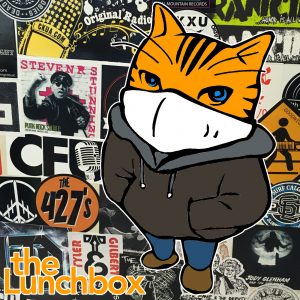 Feature:
My guest today is Flora Gassier Cintrat, an immigrant from France who has fallen in love with this province, and wants to share it with everyone! Her enthusiasm for seeing the wonders of the province and bringing others here to also experience it is infectious. Follow her journeys and shared images about New Brunswick on Instagram with the hashtag #revelationnb or on her website, RevelationNB.com.
Positive Songs For Pandemics is coming to a close! But Lainie B from Monday night's B Street will be bringing more music in the future. Today, she highlights the brand-new song by local singer-songwriter Colin Fowlie: Somebody's Favourite Song.
And when you think about it, many love songs can also be about falling in love with the place you're in. That's why I chose Be With Your from well-known performer David Myles.
Water levels are rising up and down the Saint John river, and with the rain over the next few days, several places might reach the flood level stage. Please be careful, and be prepared!
News headlines:
New Brunswick Public Health reported 12 new cases of COVID-19 yesterday afternoon.

Indigenous leaders say a recent raid on an authorized cannabis vendor on the Eel River Bar First Nation hits a new low in relations with the Crown.

The RCMP is turning to the public to find a pickup truck stolen from the Acadian Peninsula.

Gas prices are on the rise again this week across the province.

New Brunswick residents are now paying more for their electricity after NB Power rates climbed by 1.8 per cent yesterday.

A new poll shows two-thirds of Canadians want stricter gun control, and more than half say it should include buyback programs for prohibited firearms.

And Prime Minister Justin Trudeau says Canada is entering the pandemic's final stretch, and Canadians need to stay strong a little longer.
Upcoming events:

Podcast: Play in new window | Download
Subscribe: Google Podcasts | RSS | More