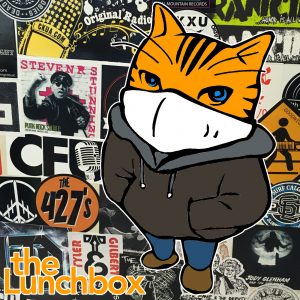 Feature:
Today, I spoke with Donna Mulholland, a multi-disciplinary artist who was one of the artists-in-residency at the Botanic Garden this summer. While her normal art is painting, she's rediscovered a long-buried interest in rug hooking, both conventional and unconventional. We chat about the way she's adapted to the hooked art, and the way she's adapting the art to her other practice. See more of her work at her website, Donna Mulholland Studio.
I also revisited another interview I did earlier this year with Rose He, a university student involved with the UNB Divestment Project and RAVEN.
News Headlines:
The province says 68.2 per cent of New Brunswickers have both doses of a COVID-19 vaccine.

A provincial information resource for health and government services has gone digital.

Police conducted a second aerial search for a missing Bathurst teen yesterday.

A campground near Moncton will be outfitted with new gear.

Drivers will pay a little more for gasoline this week.

Canada's health agencies are investigating outbreaks of Hepatitis A in Quebec and Nova Scotia due to frozen mangoes.

A capitol fire station aiming to be completely self-sufficient with green power.

And the first plane carrying dozens of Afghan workers who helped troops in their deployment arrived in Canada yesterday.

Podcast: Play in new window | Download
Subscribe: Google Podcasts | RSS | More