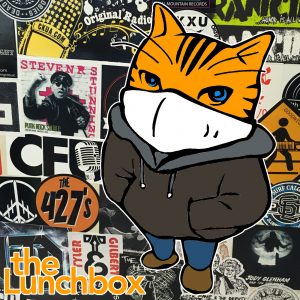 Feature:
This year, there have been a number of artists-in-residence out at Killarney Lake. I caught up with the mother-and-daughter duo of Kim Stillwell and Anne Stillwell-LeBlanc, who work together under the name of Ridge Works Studio. During their time in residence, they were both expanding their experience with plein-air painting, including how it doesn't work very well when it rains.
And today is International Sailor Moon Day! I went back to 2016, when I had the chance to talk to two local fans of the anime, Stephanie and Cassie, who were preparing to hold one of only four celebrations across the country.
Headlines:
New cases of COVID-19 continue to climb after New Brunswick reported 13 yesterday.
The New Brunswick Medical Society says COVID vaccines should be mandatory for health care workers.
Police seized a loaded handgun after a single-vehicle crash in Florenceville-Bristol on Monday.
Ottawa is shelling out $2.3 million to help the City of Fredericton with 16 infrastructure projects.
Organigram has its new CEO.
Expect some delays at borders and airports as nearly 9,000 workers hit the picket lines.
Canada is getting a new stat holiday to honour the National Day for Truth and Reconciliation.
And researchers say they haven't found unmarked graves connected to the Shubenacadie Residential School.

Podcast: Play in new window | Download
Subscribe: Google Podcasts | RSS | More