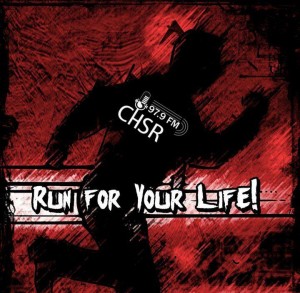 Well hello, random strangers. My voice has come back long enough to record an episode and let me tell you a couple things here that I didn't say on the show: 1. I missed doing this, 2. This was actually pretty hard for me to do. The music is always easy to find, the playlists straightforward to set up, but my vocal chords are blowing out pretty easily these days.. I don't know how much longer for this world RFYL is.
But until I make a decision and figure out if a hiatus is in order, we'll continue as planned as long as I can, with breaks as needed. As always, send music my way if you want it played. If you have requests, make 'em. And if you like everything I'm doing.. well, you don't have to do anything different.
See you on the other side. Enjoy the podcast!
Playlist:
Pressure – Cory Hotline
You Keep Me Hangin' On / Captain Groovy & His Bubblegum Army – Napalmpom & Night Committee
Everything I Need – The Dyadics
True Bearings – Freeways
You Make Everything – Getaway Van
The Pagans – Diablo Strange
Welcome To The World – Gygax
Paradox / Facade – Shades of Sorrow
Saboteur – Sandveiss
Giant – Chron Goblin
Abyss – Unleash The Archers

Podcast: Play in new window | Download
Subscribe: Google Podcasts | RSS