CHSR is a volunteer-run alternative radio station. We present something different on the airwaves, and you can join the team that makes it happen.
Quick links: [New Member Form] [New Show Form]
Make a show. Make a difference.
Our mandate is to help under-represented artists and voices find an audience, and to help expose people to the greater world of music and opinion.
Creating a radio show at CHSR isn't just filling in a spot — it's sharing passion, it's celebrating the good things and talking about the bad.
---
Share music beyond the same old 40.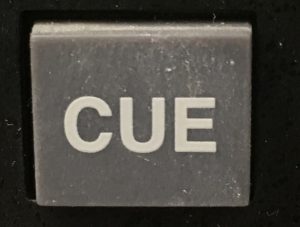 Most radio stations stick to a single genre of music, and a narrow selection of music.
We don't.
We try to cover all the genres. We have shows that feature hard rock and others that play classical opera; from jazz to heavy metal; from minimalist and post rock to blues.
If we don't have it, we want it.
But it isn't just about music.
---
Talk about things that Matter.
We've got a space for Deep Geeking about whatever drives you. Or celebrate the day. Or tell people about things they don't know about, but should.
We've got shows that tell about events happening around the city, review video games, talk to poets and writers, share stories of economic struggle or movie making or things geeks will get.
This is your chance to find your Voice, and find your Audience.
But a radio station isn't just what happens on the radio. It's much, much more.
---
The Scene behind the scenes.
Artists from all over the city, the region, the country and even the world send music to us. Creative and engaged civic voices have a message with a purpose that needs to be heard.
You can join as a volunteer who never wants to be heard on the radio, or as someone who was born to DJ.
Just a sample of things you can do:
review music
make audio drama
produce a radio show
research news & current affairs
book interview guests
write news stories
do play-by-play calling or colour commentary on UNB hockey
interview guests
write blog posts
manage social media
take photographs
host or engineer band sessions
make documentaries
engineer live shows
create audio & visual art
organize events for members or the public
host fundraisers
cover sports events
---
Help the community reflect itself. Get experience not available anywhere else. Share your Passion and find your Voice.
---
Membership has its perks.
Joining CHSR means joining a media organization, and that comes with positive side effects:
Opportunities to listen to music as soon as it comes out
Meet bands, musicians, artists, minor and major celebrities, and community members.
Quite a few events and concerts put on by CHSR are free for members
Specialized FREE training and workshops, such as sound design, sound engineering, interview techniques, blogging, podcasting, and more!
Parties, activities, and events that are for members only.
Access to the station, the lounge, the music library and a wide variety of other radio people.
---
Can I Join?
Absolutely!
Our membership is a combination of students from UNB and STU as well as the general community. We have had members still in high school, and members who have long since retired.
If you are interested, you can join.
(There is a small annual membership fee which goes toward support the membership and the station.)
---
We reserve the right to keep our environment open, friendly and safe.

---
How do I get involved?
Drop by the office between 10am and 5pm on Monday through Friday to talk with our staff or any volunteers. Station Manager (Erin) or any of the volunteers here. We're located in Room 223 of the UNB Student Union Building, 21 Pacey Drive in Fredericton.
Fill out a membership application (online or on paper at the station) which lets us know who you are, and what you are interested in doing. Membership is completed by getting some training and paying the membership fee. Membership begin in September of every year, and end the following September. The membership fee for 2021/2022 UNB/STU students is only $10, and for community members it is $25. The membership fee goes directly to fun things for the club to do, and helps support the station.
If you already have an idea for a radio show, fill out a show proposal for our Programming Committee to review. (this is optional, not all of our members want to be on air)
We'll contact you about getting trained, and let you know other opportunities as well.
It's that easy!
---
What can I do?
Create your very own show to be broadcast on our airwaves, whether it be a celebration of independent Canadian musicians of an under appreciated genre or show in which you talk politics, education, science or the popular questions of the day.
Join our Sports team and provide play-by-play or colour commentary to the UNB V-Reds Hockey games live on location, and report on other sports happening around campus and around the city.
Join our Music Reviewers and help review the hundreds of new albums of music that arrive at our station every month — and get in touch with music that no one else has heard before!
Join our News Team and do short-form reporting or create long-form documentaries.
Join our Promotions and Marketing Team and design creative posters, buttons, t-shirts, stickers and web-site images to promote the station and our events.
Join our Production Team and help record, produce and polish audio for use in ads, public service announcements (PSAs), sessions and shows.
Join the Audio Drama Team and write, direct, act, record and edit audio drama, combining together the voices of actors, music, and sound effects to create magic in the Theatre of the Mind.
Share your thoughts & analysis on music, films, issues, food, pop culture and more.
Create your own Team. If you are naturally a leader or manager, why not create your own group to tackle something? You have the freedom to create something at CHSR.
After you've been around for a while, you can join the Executive Committee, a team of members elected to organize the volunteers and help direct the station.
And if you're business-minded, you can join the Board of Directors, and help us manage the station.
If that wasn't enough, we're always in need of freelance reporters, interviewers, technically-minded assistants, book reviewers, campus representatives, event reporters, documentarians, script writers, soundscape designers, musicians, promoters, odd-job specialists..
---
What Can You Do? You Tell Us!
We're always looking for more creative volunteers to come up with new ideas, and help us to expand in different directions. If you're looking for a creative, dynamic communications environment, join us!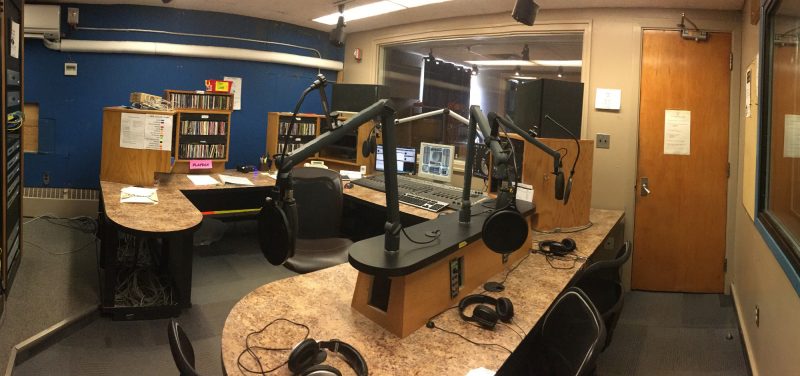 Save