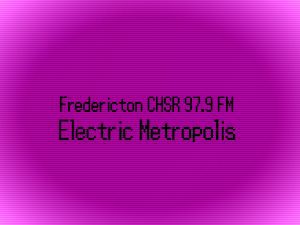 My lovely and beautiful tourist! My enchanting one and darling one! To you who makes the music brighter and stars shine. To you who stands at the bus stop alone, to you who tends the bar quietly. To you who are here, to those whom I miss. Know not only that you are loved, and shall be loved, but that you deserve to be loved, and you deserve to tour THE ELECTRIC METROPOLIS!
I am AD Springer, your Musical Tour Guide to reach out and grab you music in the Electronica Sphere and Beyond!
Tour Itinerary:
First Stop:
"black hair girl" by saturn genesis off the album push start button
Club Electric:
"Ladyworld" by TWRP off the album Ladyworld
"A Love That You Will Never Know" by Rococode off the Young Ones EP
"Only From One Night" by Dana Jean Phoenix off the album PixelDust
Chiptune District:
"Slyder Special" by Fade Runner off the album The Void
"The Frozen Palace at Mt Glyph" by Stig off the album ChipWINter Wilderness
"Lunaria (feat. Emily Yancey)" by Danimal Cannon off the album Lunaria
Future Hall:
"Brand New Path" by Strawberry Station off the Brand New Path (Single)
"Coconut Tea" by Chibby off the album Our Time
"Stronger Than Before ft Seth Nova" by RoBKTA off the album Selfie USA
VGM District:
"Dear Sarah (from "SOS-CC")" by Dale North off the album PERFECT SELECTION Dale North Vol. One
"Secret of Mana "Colours of the Winter Sky" OC Remix" by RebeccaETripp & Gamer of the Winds from the website ocremix.org
"Zelda: Skyward Sword – Romance in the Air (Bolide Remix)" by Bolide
Final Stop:
"Distant Hearts" by Random-storykeeper
Got any suggestions for future tours?

Podcast: Play in new window | Download
Subscribe: Google Podcasts | RSS