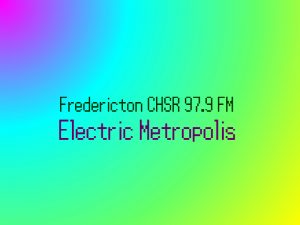 Tour Itinerary:
First Stop:
"Soar" by ARC (a duo of Ian Boddy & Mark Shreeve) off the album Fleet
Club Electric:
"White Lighter" by Dylarama off the album Certified Cutie
"Live through the Night" by Dear Rouge off the album Phases
"Run From Fire" by To The Trees off the album To The Trees
Chiptune District:
"Lydia (Feat. Chain Reaction)" by Dya off the album Fall Damage
"Love & Heartbreak in CHM102" by kulor off the album Soundchip Salad
"Reve Zone (Classic Mistake Remix)" by Game Genie Sokolov off the compilation album Cheapbeats x Cheapbeats Vol.2
Future Funk District:
"Bright" by Pure Gem
"BunnyLove" by Mere
"Liftoff (Feat. Matthew Clanton)" by Discoholic
VGM District:
"Florence" by Andreas Waldetoft off the album Crusader Kings II: Songs of Prosperity
"snowy" by toby fox off the UNDERTALE Soundtrack
"Dark World – Boss" by norrin_radd off the Match Land Original Soundtrack
Final Stop:
"Electronic Snow" by Dan Terminus off the album Automated Refrains
Got any suggestions for future tours?

Podcast: Play in new window | Download
Subscribe: Android | Google Podcasts | RSS