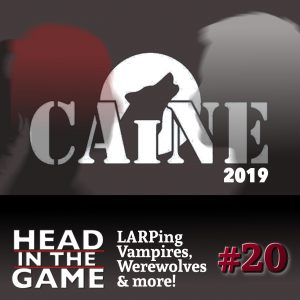 LARPing (or Live Action Role Playing) is a style of gaming where character sheets are less important than acting your character in the moment, and where staying in character is more important than strategic placement on a map.
Recently, Fredericton hosted the 2019 national gathering of CAiNE, the LARPing community based around the World Of Darkness games, including Vampire, Werewolf, Mage and Changeling. At this convention, players from numerous groups local to places across the country wove their stories together in to one epic conclusion.
We're joined by several players from all over Canada (and from the UK) who converged in Fredericton to play for the weekend.

Podcast: Play in new window | Download
Subscribe: Android | Google Podcasts | RSS | More