Finding the right venue to play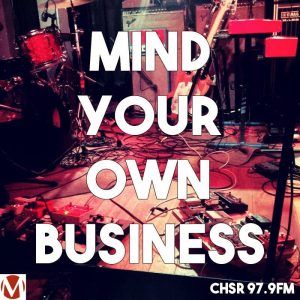 can be hard, even for the most seasoned touring band. How do you contact the venue? Should you call? Just email? They'll be able to fit you in a prime slot in two weeks, right? Wrong.
In Episode 009 of Mind Your Own Business, Erin chats about information she's gathered over the few years about best practices when trying to book a show. There's many factors to consider, like not over-selling yourself, and perhaps less obvious things like trying to book your date months in advance. Erin will also mention a couple of tips at the end of the show that you can work on right now before you even start reaching out to venues that will make yourself more organized and better prepared to hit the stage.
---
Whether you like it or not, the music business is a business. This podcast series is meant to help the emerging musician navigate the music industry by talking to those in the local scene who are actually "doing it".
---
Mind Your Own Business is supported by Music/Musique NB.