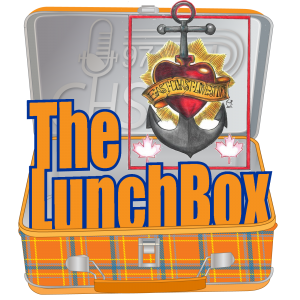 Some people just radiate togetherness and happiness. That's my immediate sense from meeting the members of East Coast Love Story, a Moncton-based band currently visiting Fredericton to take in the MusicNB Festival.
These guys aren't just a band — they're friends, housemates and sincerely cool cats. Join me as I do my own style of interview (in comparison with the great performance they did on Bondo's show just last night!), and we talk about being a band, making connections and friends in the music industry and doing the nightly jam.
They are joining us at Live at the Blue Lounge on Friday night, and will be playing in the Wilser's Room at 9pm with Les Hotesses D'Hilaire, Earthbound Trio and Wanabi Farmeur.

Podcast: Play in new window | Download
Subscribe: Google Podcasts | RSS