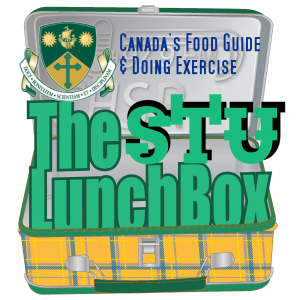 Everybody says that they want to be healthy, but how do we go getting there? What do we do, and how do we judge what good standards are to follow?
In today's STU Lunchbox, Emily Bosse takes on the question: Should we be following Canada'a Food Guide? You'll here some surprising opinions on cholesterol, diets, the price of produce, food systems, and of course, the Guide.
And in the second half, Kate Olton talks about Body Building, from exercise taken to the extreme to what everyone should be doing at a minimum to live a healthy life, and the balance of diet and exercise.

Podcast: Play in new window | Download
Subscribe: Google Podcasts | RSS