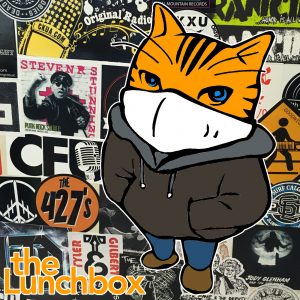 On today's show:
Boyce Farmer's Market will now send out a list of products available from its vendors each week that can be delivered. The list comes out on Tuesday. For more information, visit their web site.
Sadly, it looks like we may be saying farewell to the North Side Market. Reports indicate that they have closed down permanently.
COVID-19 Update:

The province announced six new cases of COVID-19 over the weekend, bringing the total to 101. 28 people have recovered from the virus.
Dr. Jennifer Russell reminds New Brunswickers to take care of their mental health during this uncertain and stressful time.
Education minister Dominic Cardy released a statement over the weekend for high school graduates about not giving up at this time.
Canadians who lost their jobs due to COVID-19 can start applying for the Canadian Emergency Response Benefit (CERB)
Her Majesty The Queen released a rare message for TV viewers around the Commonwealth last night encouraging viewers to remain hopeful and come together as one.
The New Brunswick Drama Festival has also been cancelled. The event brings over 1500 public school students to St. Thomas University in May each year.
And the federal government unveiled a new app about COVID-19.

Interview: Kevin Belyea of David in the Dark.
Interview: Jacob Wildman-Sisk on The Millennial Dream.

Podcast: Play in new window | Download
Subscribe: Android | Google Podcasts | RSS