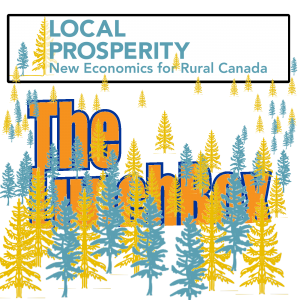 Most Canadians grow up in small towns.
Sure, we may grow up and move away to the "big city", but we often return to the little towns when we want to have our kids grow up.
But are the little towns going to be there?
Not if we don't make sure they survive!
My guest today is Dr. Gregory Heming. He's the President of the Centre for Local Prosperity, as well as a Municipal Councillor in Annapolis County, NS. He holds a PhD in Ecology with post graduate studies in religion and philosophy, and has spoken, written and published extensively on economics, environment, and public policy.
He's on a tour right now talking to communities about sustainability and adapting to the modern world, to inspire them to talk about solutions which fit for them. He's optimistic about the future, but he knows there is work that needs to be done.
He's speaking in Gagetown tonight, Harvey Station on Saturday afternoon, and in Fredericton on Saturday night at the Brian Mulroney Hall at STU.
Music Today:
The Town Heroes may be warning us about what remains after the snow melts, with their song Rust Away from Sunday Movies;
And Alberta's Lucky Sonne tells us to Make A Mark after I talked to Dr. Heming, and even the album is encouraging (Be So Bold).

Podcast: Play in new window | Download
Subscribe: Android | Google Podcasts | RSS