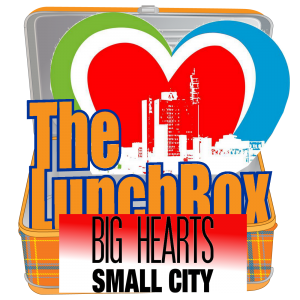 A fire has consumed everything you owned. What do you do now?
You've lost all your money and your ids. What do you do know?
Don't be embarrassed if you don't have the immediate answer for that. Most of us don't. Most of us don't even think about what happens next.
But now there is even more help for that: Big Hearts, Small City.
Today my guest is Jason Surette, founder and principal worker at Big Hearts, Small City. Just in January, his group added coverage to Fredericton to the original city of Moncton to provide a very powerful service: interconnection between victims of disasters (fire, extreme water damage, devastating theft) and services that can help provide support during their time of need. John joined me to talk about the focus of the organization, where it started, and recounts a couple of tales of how they've been able to help people right away.
Music today:
Shaun Leblanc reminds us that Paradise is right around the corner. Taken from his Kaleidoscope album.
And just in time for Easter, Mindseed sings about the aftermath of strange bunny hunts with Eggshells, from their self-titled album.

Podcast: Play in new window | Download
Subscribe: Android | Google Podcasts | RSS