2017-05-18 – Fastball is probably best known for their huge 1998 record All The Pain Money Can Buy, and with hits like The Way, Fire Escape, and Out Of My Head,  Fastball were one of the biggest alternative bands in North America. 8 years after releasing their last record they're back with an all-new album, Step Into Light, released May 20, 2017!
Listen in while Miles chats with Bondo about the album, how they've stuck together after 2 decades, how touring doesn't get any easier, and that Clamato is totally a Canadian thing.
Also check out the music videos for their 2 new singles I Will Never Let You Down and We're On Our Way!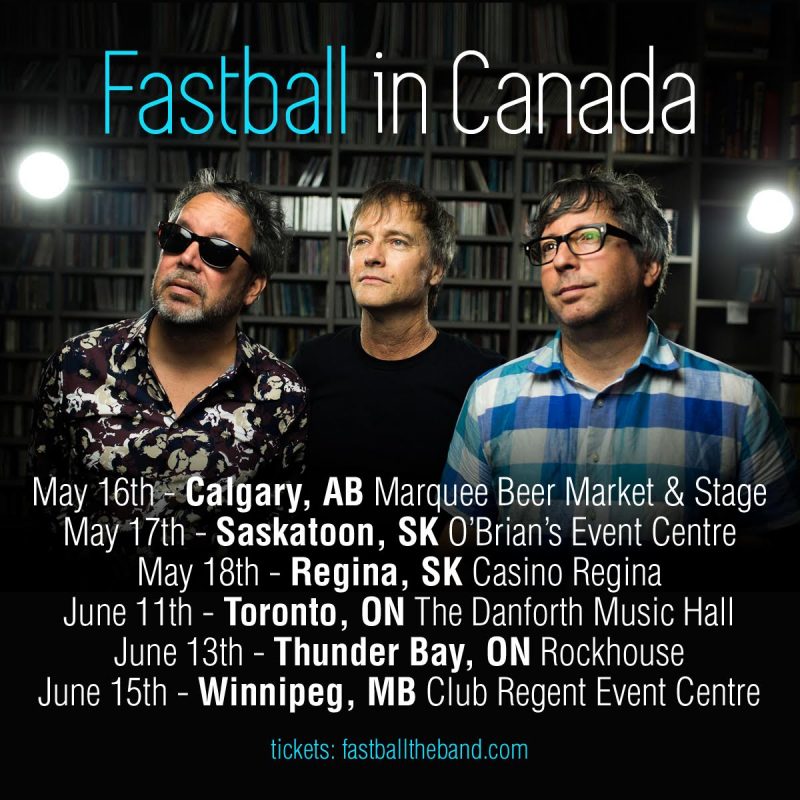 Podcast: Play in new window | Download