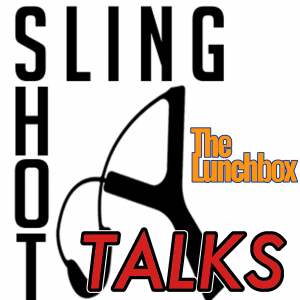 Technology alone won't solve anything; it takes people to really make it work.
My guest today is Bobby Ogilvie, one of the organizers of the Slingshot Talks event coming up on April 28. In a wide-ranging chat, we talk about the intersections between technology and business, between innovation and integration, between teamwork and individuals.
The Slingshot Talks event seeks to inspire, inform and interact between technologists, business-people and creative problem-solvers to make new solutions that work for people. The free gathering will be on April 28 at 5pm at Planet Hatch.

Podcast: Play in new window | Download
Subscribe: Android | Google Podcasts | RSS