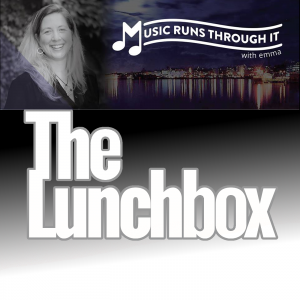 There are no wrong times for music, but there may be better times for music.
My guest today is Emma Chevarie, the creator of Music Runs Through It, a blog helping promote live music performances held all throughout the Fredericton area. She also writes as Tourism Fredericton's Night-Life Correspondent, appears on CBC Radio Fredericton as a Live Music Columnist, and helps organize and arrange musical performance in the city. She joins me to talk about what Music Runs Through It has become, her mission to let people know about the numerous live music performances and venues in the area, and the upcoming shows of Erin Costelo and Norma MacDonald, Carmel Mikol & Kim Wempe she's helped to arrange.
Erin Costelo is presenting her tribute to Carolyn King Tapestry, with performances across the province, including one at The Wilser's Room in the Capital Complex this Thursday night at 8pm. Norma, Carmel and Kim are performing as a trio this coming Saturday afternoon at 2pm at Corked Wine Bar.

Podcast: Play in new window | Download
Subscribe: Android | Google Podcasts | RSS