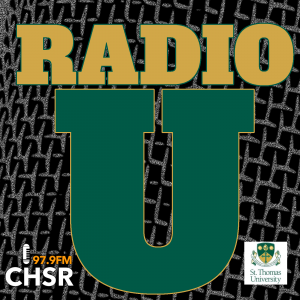 RadioU is a documentary series created by STU Journalism students. Each episode features a "major" and a "minor", two topics that are somehow related. This series airs every Wednesday at noon, replacing an episode of The Lunchbox.
This episode of RadioU majors in sports marketing and minors in sports journalism.
Can the Maritimes support a Canadian Football League franchise? We talk to a former commissioner of the league, the mayor of Halifax and long-time local broadcaster.
And, we've been looking into the future of sports journalism in the age of twitter, blogs and rookie publications like the Athletic… is there a future for the old-time, fedora-wearing, beat sports reporter at your daily newspaper?
In our second half-hour, we talk about the playoff picture in the NHL, the chances the Raptors win the NBA title, and the upcoming season for the Blue Jays. Could this be a banner year for Toronto teams?
Hosts/producers: Alex Dascalu and Noah Warren.

Podcast: Play in new window | Download
Subscribe: Android | Google Podcasts | RSS | More