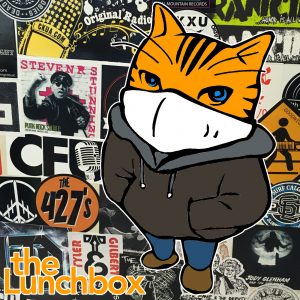 On today's show:
Flourish Festival has been postponed until the fall, although dates are yet to be determined.
The Canadian Chamber of Commerce announced the launching of the Canadian Business Resilience Network (CBRN) 

in partnership with the Government of Canada to help the business community prepare, persevere and, ultimately, prosper in the face of the COVID-19 pandemic.



Interview: Colour Film
Interview: Richard Hornsby
COVID-19 update:
The province announced two new cases of COVID-19 yesterday afternoon, bringing the total to 103. 30 people have since recovered from the virus.

Dr. Jennifer Russell reminds New Brunswickers that no loopholes can be made to the non-essential travel order.

Premier Blaine Higgs and health minister Ted Flemming announced a new COVID-19 task force that will take a military-like approach to the health care system decisions.

Canadians who lost their jobs due to COVID-19 can start applying for the Canadian Emergency Response Benefit (CERB) this week.

Canada's chief medical officer of health recommended folks use non-medical masks when running their errands to help stop the spread of the virus.

Podcast: Play in new window | Download
Subscribe: Android | Google Podcasts | RSS