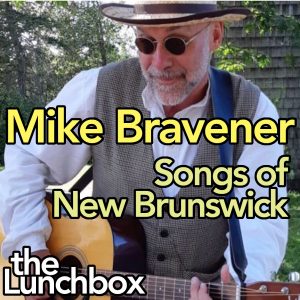 Some think that heritage is contained in statues and buildings; others know that they can also find it in songs and stories, which need as much care to preserve as any stone.
My guest today is Mike Bravener, a local troubadour who has turned an opportunity to portray a historical character at King's Landing as the inspiration to record an album of New Brunswick folk songs. He joins me in studio to talk about his discovery of these songs and his decision to bring them to life once again. He performs a segment of Peter Emberley, the song which spurred much of the album.
You can contribute to the support of this album by seeing Mike at upcoming shows, or contributing to the Indigogo campaign.

Podcast: Play in new window | Download
Subscribe: Android | Google Podcasts | RSS